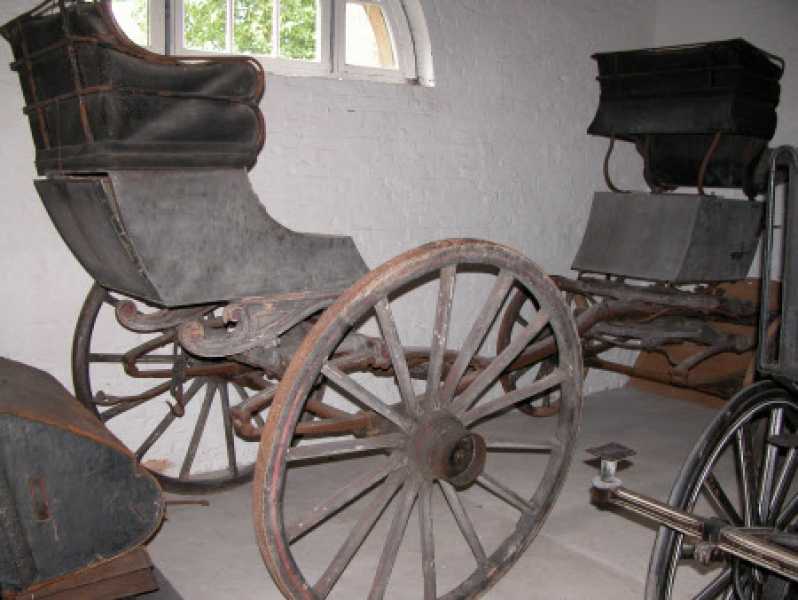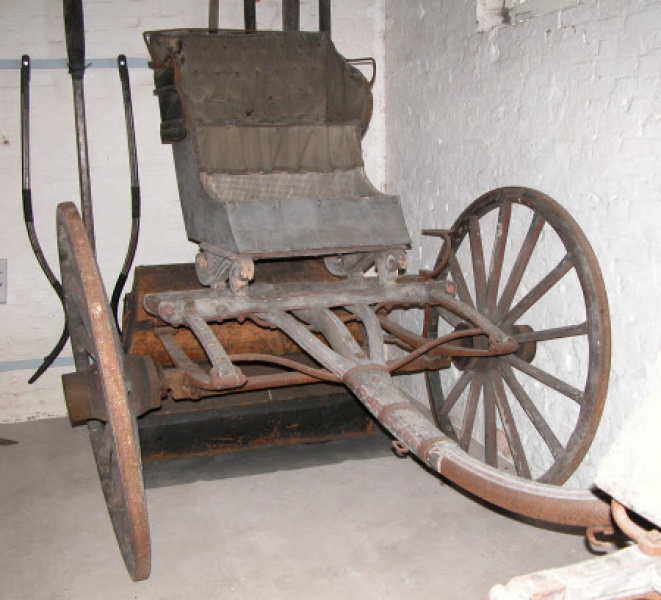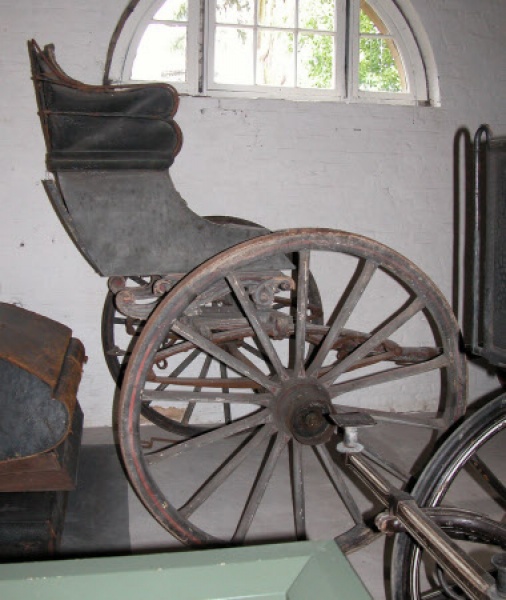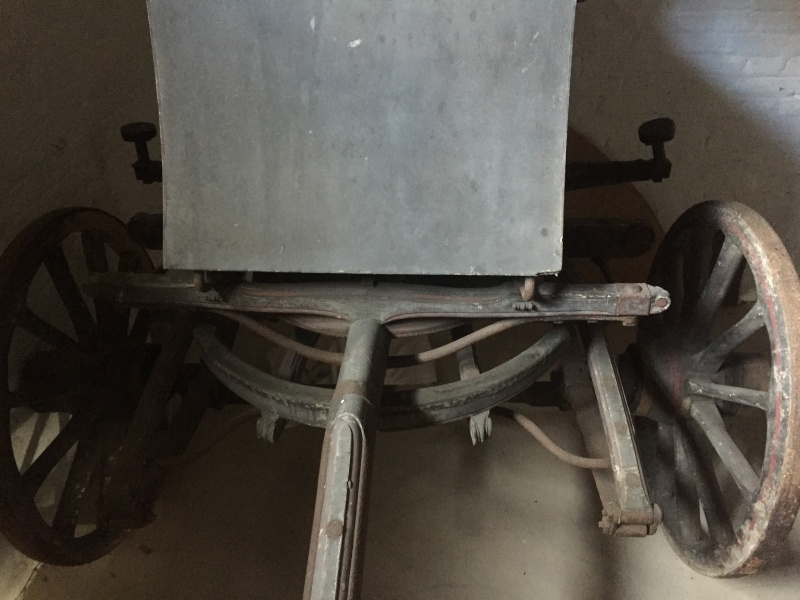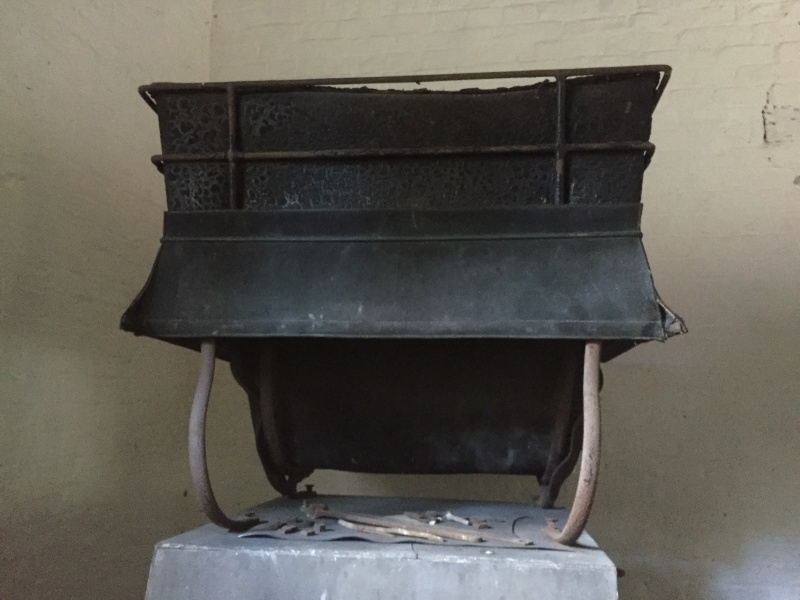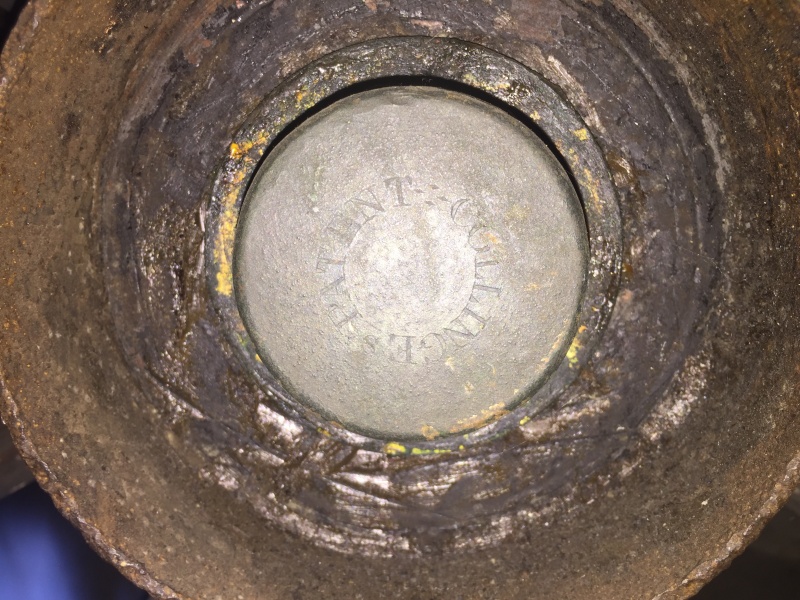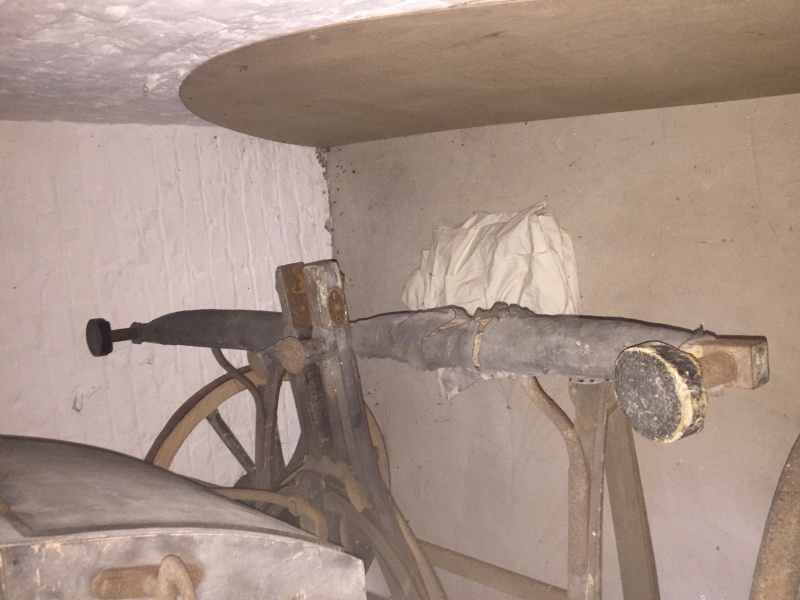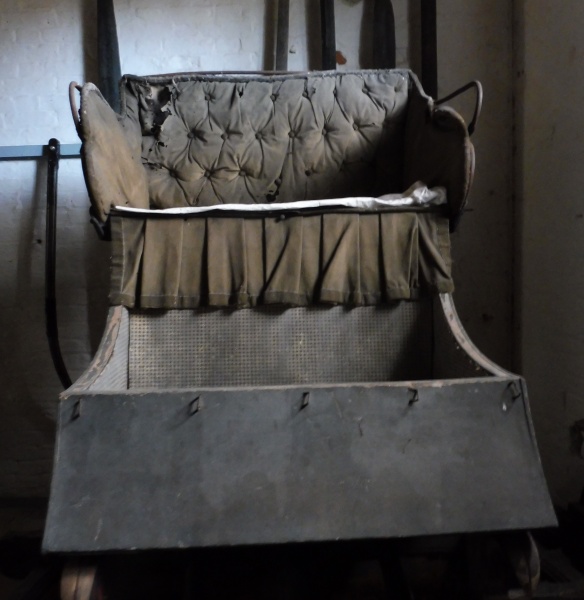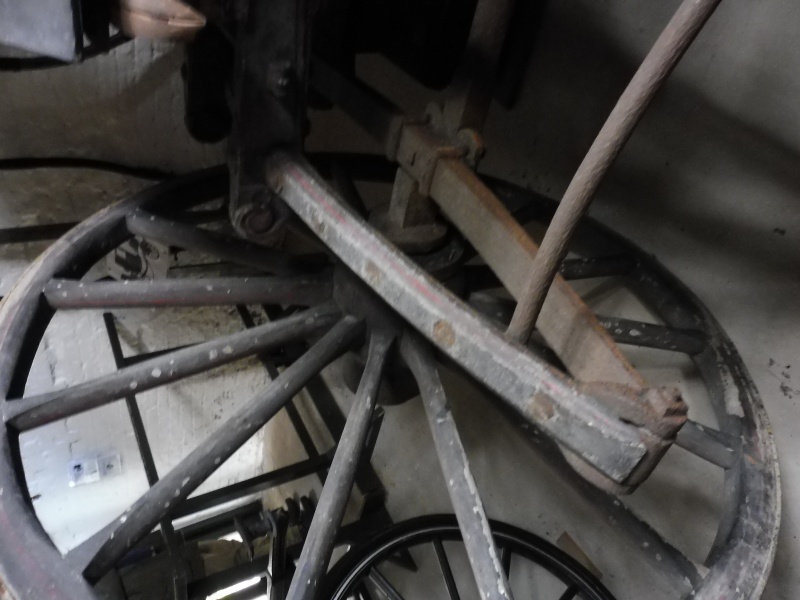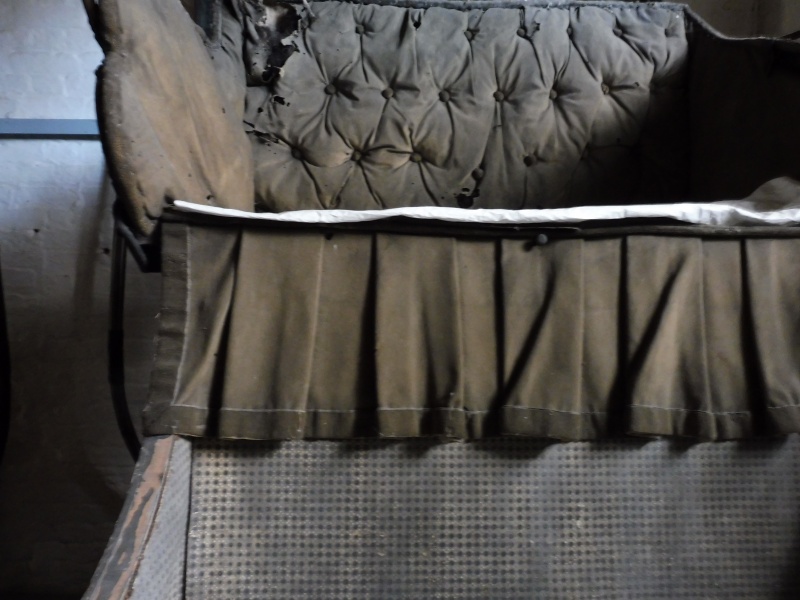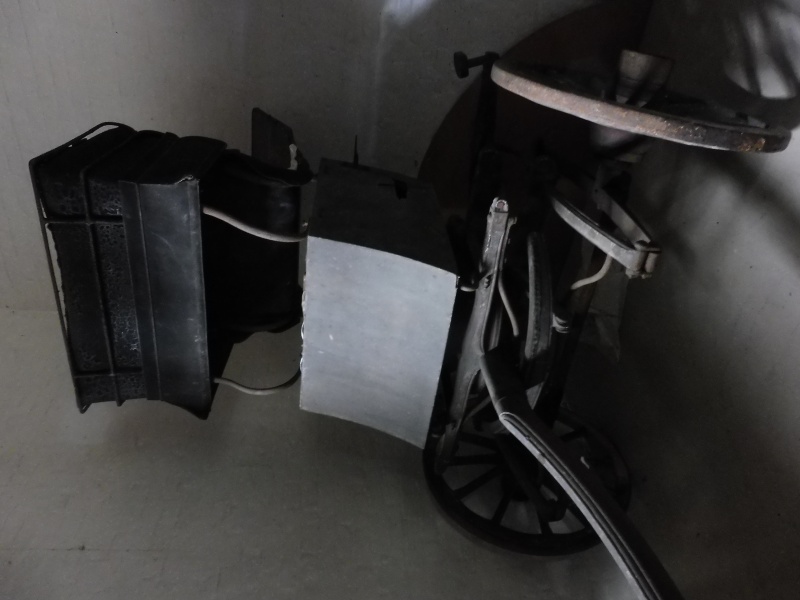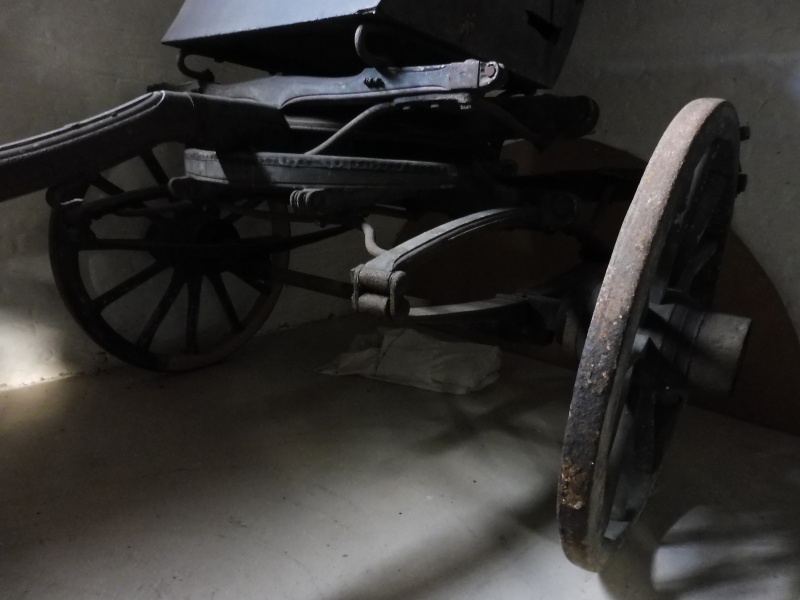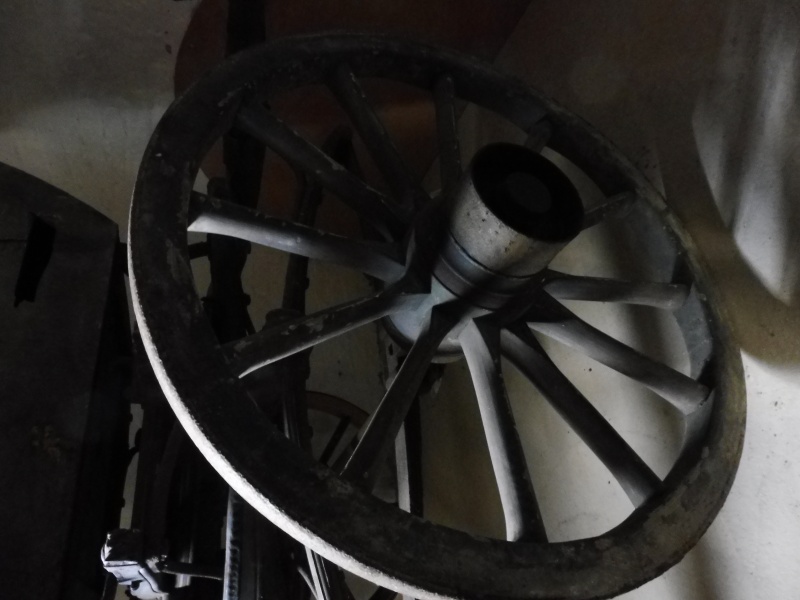 Use the dots above to scroll through images.
Listed in 1 collection
Listed at 1 museum
Listed for 1 maker
Quick Details
Carriage Type
Travelling Chariot
Date of Production
circa 1830
Accession or Inventory Number
ERD/WV/60
Materials used
Paint, Wood, Iron, Leather, Wool Box Cloth, Brass
Summary of Chariot Undercarriage
An interesting carriage and something of a curio. It clearly lost its body sometime ago and has perhaps been used for breaking horses as it has many signs of wear. In its heyday when this carriage was complete, it would have been a very fine mode of transport. Sadly it is now just a shadow of it's former self. Various features do not quite fit within the usual bracket of town and travelling coach such as the seating arrangement. There is no evidence as to who made it but it is of a very high quality build and therefore most likely to have been built in London.
Being only used on occasions of state, town coaches were also highly decorated with coats of arms on the principal panels, crests and other heraldic emblems elsewhere, elaborate hammer-cloths made of fine textiles, and frequently silver-plated furniture. Because of their elegance and their grandeur this style continued to be used for state and ceremonial carriages long after it was outdated. In those days only aristocrats could afford state coaches or other grand carriages, and they were the only people who had occasion to use them, for formal ceremonial events, mostly in London. As the century advanced huge fortunes were made from industry and the newly rich industrialists wanted impressive carriages to show their wealth and status, and aristocrats also wanted carriages with simpler appointments for everyday use. These were the town coaches and town chariots. Initially they were suspended as the state carriages, but the hammer-cloths, if they had them, were plain and only a crest would be painted on the principal panels. Later in the century they became even less formal and were frequently suspended on elliptic springs and various combinations of side springs and cross springs.
As this coach has traveling seats for household staff and luggage boots, it may have been used for both town and travelling use being converted by a coachbuilders for distances travelled and the occasions it was used at.
Dimensions
Height: 7ft6"
Length: 14ft4"
Width: 6ft5"
Front Wheel Diameter: 3ft 1"
Rear Wheel Diameter: 4ft 5 1/3"
Full description
Sadly the body of this carriage is missing. It is difficult to tell whether it was a Chariot or a Coach as the undercarriages for both were pretty similar. The C springs are also missing as this would have been an eight-sprung carriage. With a rumble seat, fully upholstered coachman's and household staff seats and evidence of leather aprons having been fitted, it is likely that this carriage was used for travelling distances. It may have been used for town use as well when the seat at the rear would have been removed, but one would expect steps attached to a rear cross bar and standards (these may have disappeared with the C springs if they existed).
What is left does give a glimpse of the former glory of this carriage. At the front the coachman's seat sits high above a Salisbury boot. The seat has double rails which show traces of having been served with leather and a leather seat skirt with brass beading painted black. Unusually the coachman's seat is upholstered across the back with buttoned leather and the rear facing edge of this is faced with once patent leather. The seat drop is of a pleated drab colour cloth. On the footboard is a stencilled cloth covering with a black and white pattern. A small leather fitting is attached to the upper side of the footboard for a time piece.
On the Salisbury boot is a step with an oval skeletal tread. The roller bolts and wheel hubs are both jagged for use to access the coachman's seat.
At the rear of the carriage is a rumble seat fitted to a platform. The seat rails are triple at the back and double at the side and were once leather served. The seat is fully upholstered in buttoned drab colour material and served with a leather skirt with black painted brass beading. The footwell for the rumble seat has the same covering as the coachman's footboard and small staples around the edge for the fitting of a leather apron. Under the seat is a boot which is accessible via a door at the back.
The rear seat appears to have only been accessible from the offside where there are two steps fitted. The lower step sits beneath the rear springs on a curved bracket. It has an oval jagged tread with a central hole. The upper step is situated alongside the footwell of the rumble seat and also has an oval jagged tread.
The close futchell fore carriage has a splinter bar covered with straw filled leather, suggesting that the carriage may have been used to break horses, perhaps after it lost its body. It is slightly compassed down beneath the futchells. The perch is also compassed down to follow the body that was once there. A drag shoe hook is fitted to the underside of the perch. The hind spring beds are nicely carved with acanthus leaf motifs and appear more suitable to carry a footman's platform rather than a trunk under the rumble seat, this carriage must have been interchangeable from town to travelling use.
The undercarriage has 12 and 14 spoke wheels of English pattern with iron tyres on collinge patent axles. On a coach of this nature one would expect eight springs, four elliptic and four C, but the C springs are missing.
Painted inblack with red lining.
Inscriptions
On the axle arms: Charles Collinge No. 64 Bridge Road Lambeth
On the axle caps: COLLINGE PATENT
Condition report
Apart from the body and half of the springs being missing it does remain in original condition. A lot of the leather work is missing or in a disintergrated state as is the upholstery. The whole thing could do with a conservation clean to establish the fragility of the fabrics and remaining paintwork.
Picture credit
The National Trust / Robert Lovell / Amy Bracey