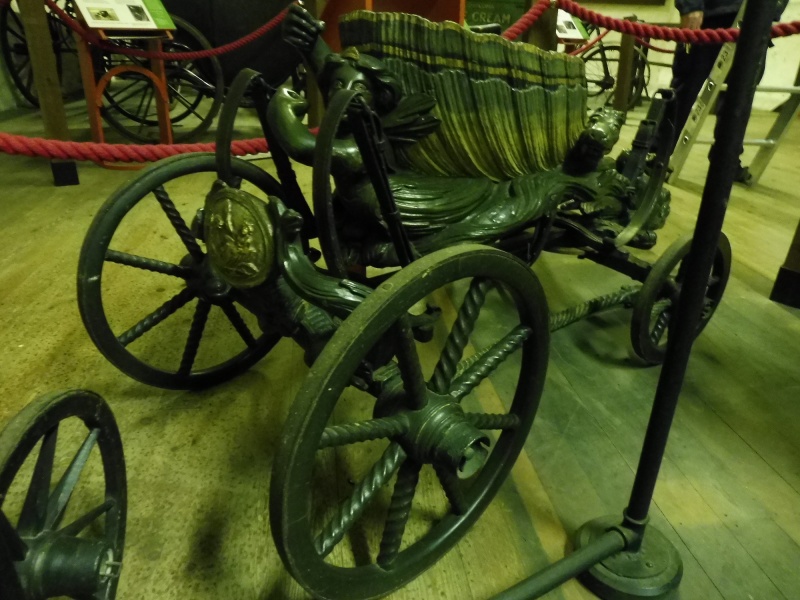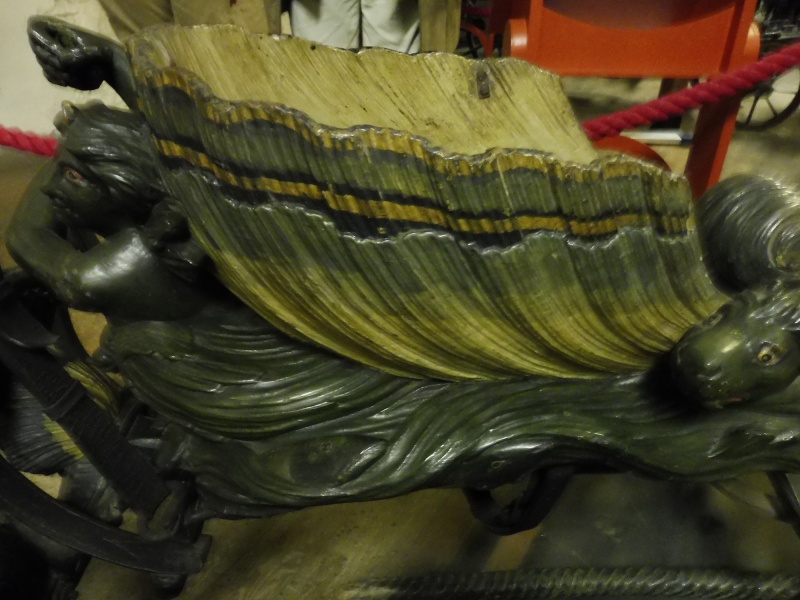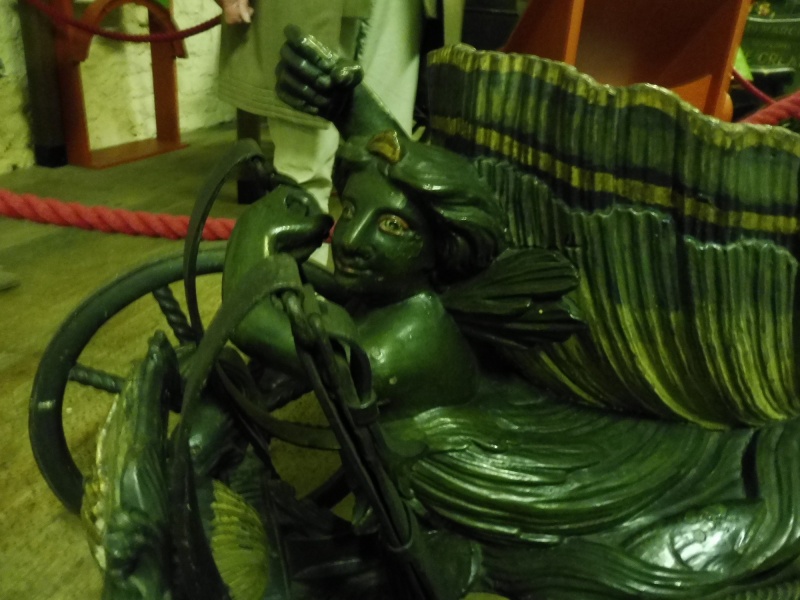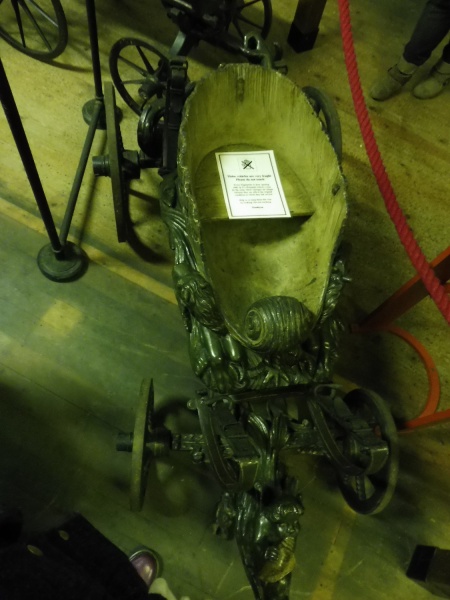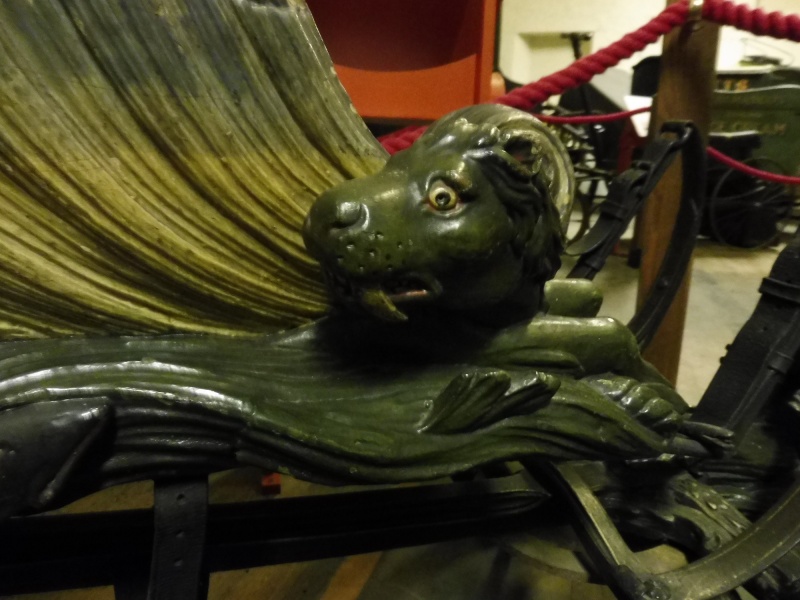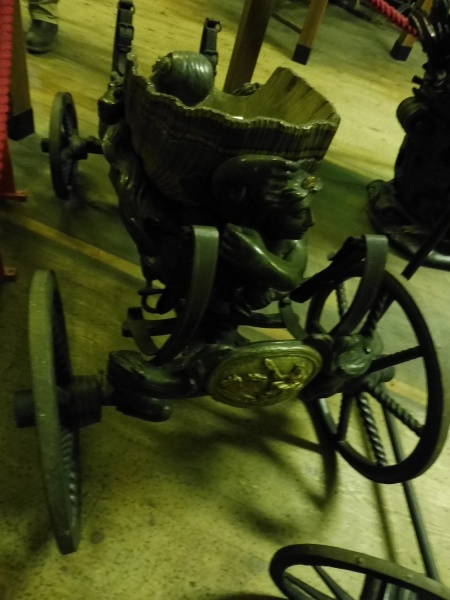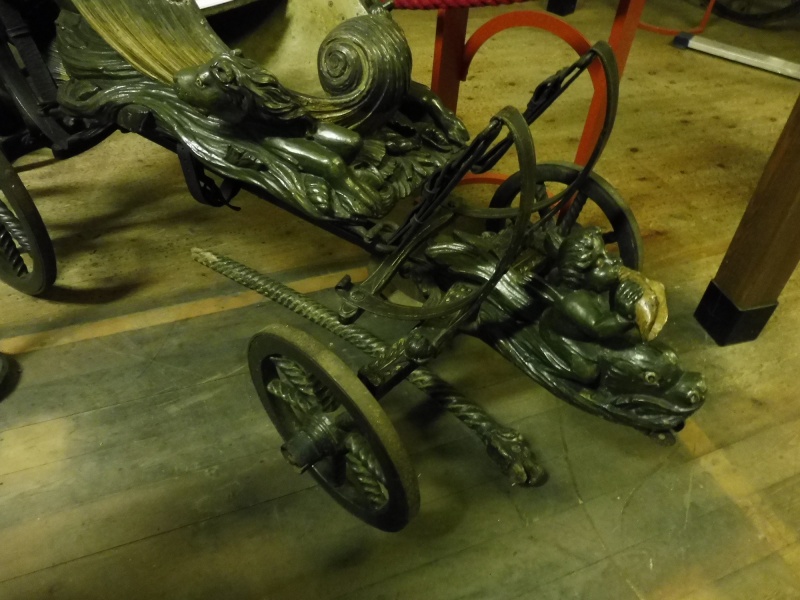 Use the dots above to scroll through images.
Listed in 1 collection
Listed at 1 museum
Listed for 1 maker
Quick Details
Carriage Type
Children's Carriage
Date of Production
late 18th century
Materials used
Paint, Wood, Iron
Summary of Children's Carriage
This baby carriage was reputedly built by sailors under the command of a member of the Ashburnham family who served in India 150 years ago. It is ornately carved with a nautilus shell shaped body and various fantastical beasts and creatures. A carriage of this type would have been pulled around a house by the older children of a family, a governess or a house servant.
Children's carriages were very often miniature versions of the full size family carriages and were at their most popular during the 19th century. This example is fantastical in its design and demonstrates the imagination of its creators.
Dimensions
Height: 2ft5 ½"
Length: 4ft 11"
Width: 2ft 7"
Full description
This is a delightful little carriage with a body that is carved, from one piece of wood, in the shape of a nautilus shell. A seat board for a small child is fitted in the body. The shell sits on a bed of carved waves with the torso of a female figure emerging at the back appearing to support the shell. Her arms are positioned to hold the handle of a parasol. She has wings on her back and following hair held with a hair comb. To each side of the front of the shell are beasts that seem to be a cross between a lion and a walrus with flowing manes and large tusk like teeth.
The fore carriage has a chubby child blowing into a shell and riding a sea monster. The pole or tiller is carved with a barley twist and has the head of a fantastical beast at the end. At the back is an ornately carved cross bar with a roundel in the centre. On the roundel is a carved scene of Hercules with sea creatures.
The wheels have eight barley twist spokes on the front and back. They have iron tyres and are on common axles. Four single leaf whip springs with leather braces provide the springing. Most of the original elaborate paint scheme is now lost but the nautilus shell has retained most of its paintwork of cream, green, black and gold. Various features also still have paintwork surviving such as the eyes of the figures and creatures and the shell that the sea child blows.
Inscriptions
There are no inscriptions on this carriage.
Condition report
The carriage is in very good order with the only obvious damage being to the pole/tiller and I the loss of the original paint. It is completely original. carriages were not used for travelling distances and would probably only move a few dozen yards, therefore they often survive in good order. The parasol is missing.
Access information
This Children's Carriage is in the care of the Tyrwhitt-Drake Carriage Museum
Maidstone Museum and Art Gallery
St Faith's Street,
Maidstone
ME14 1LH
Picture credit
Maidstone Musuem and Benliff Art Gallery/Amy Bracey