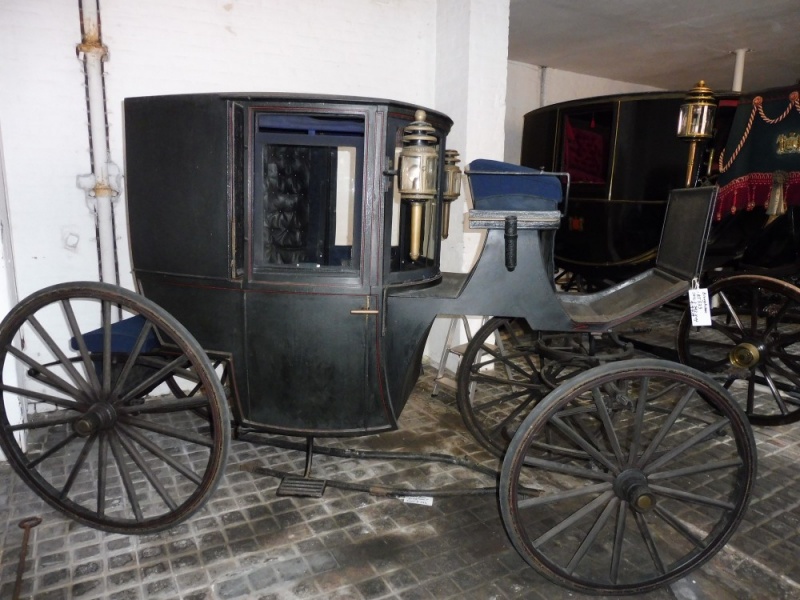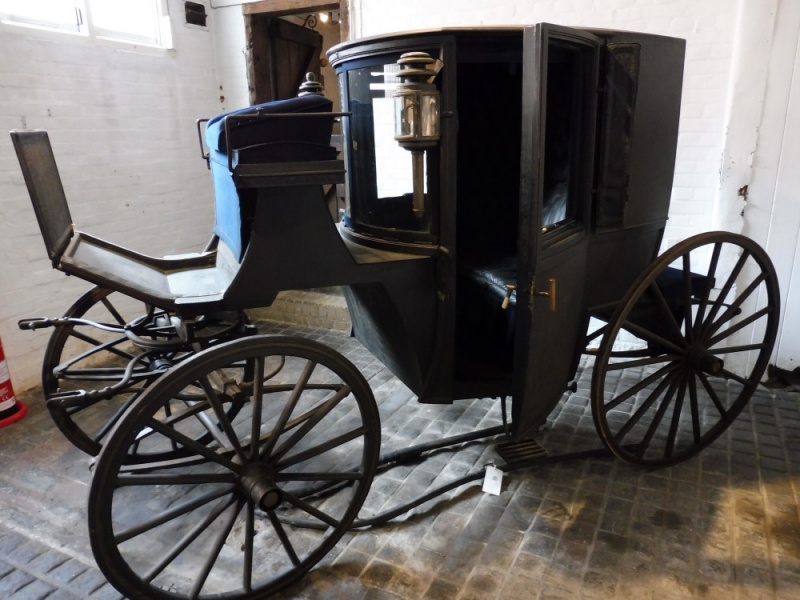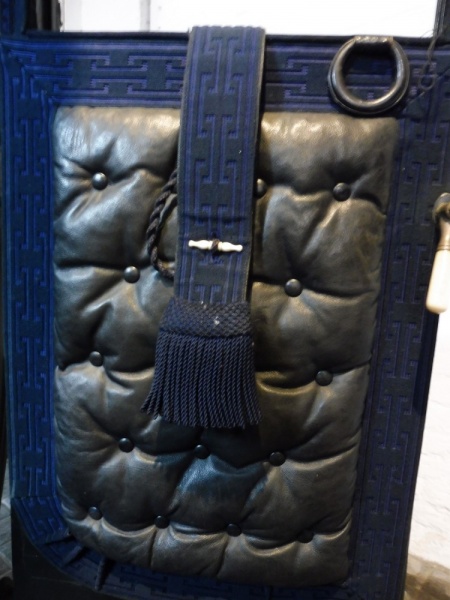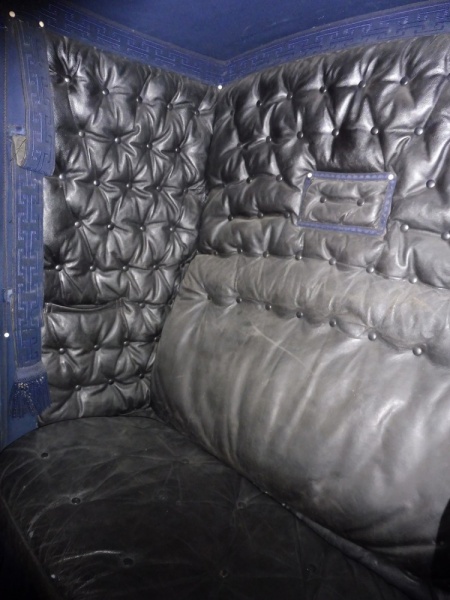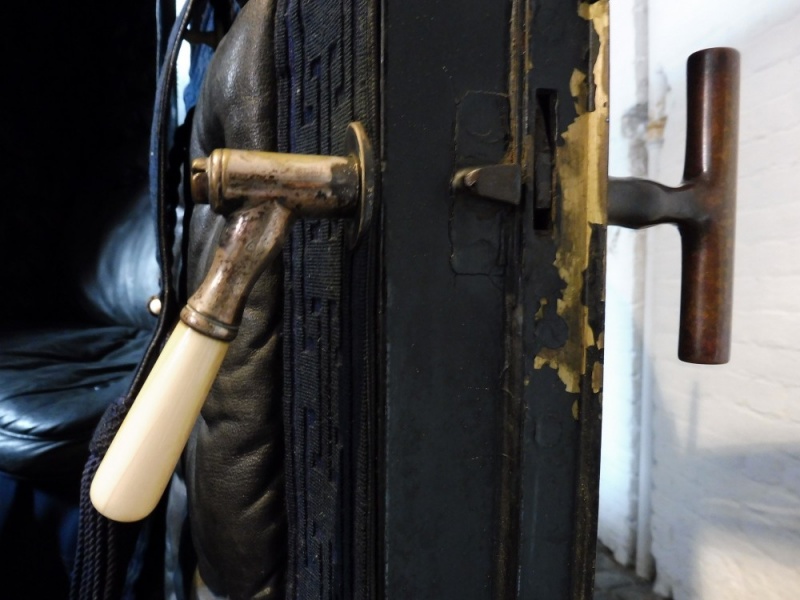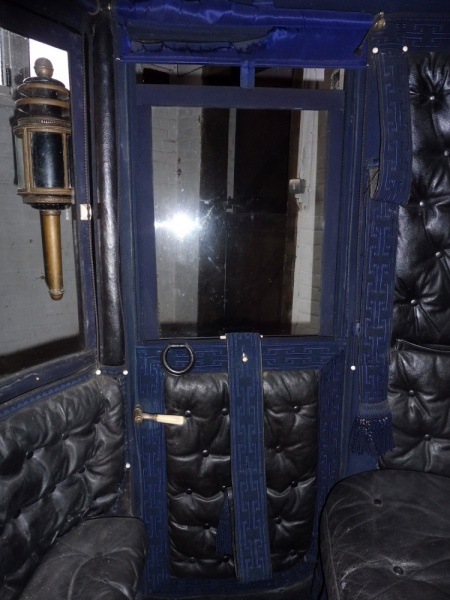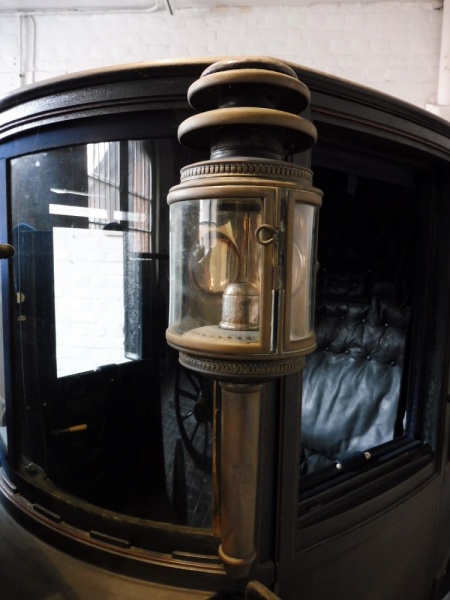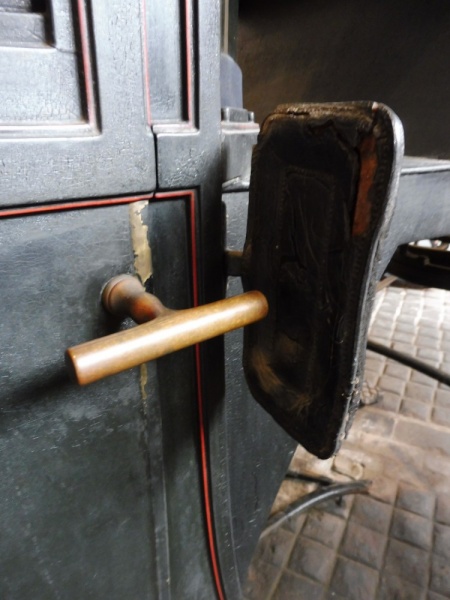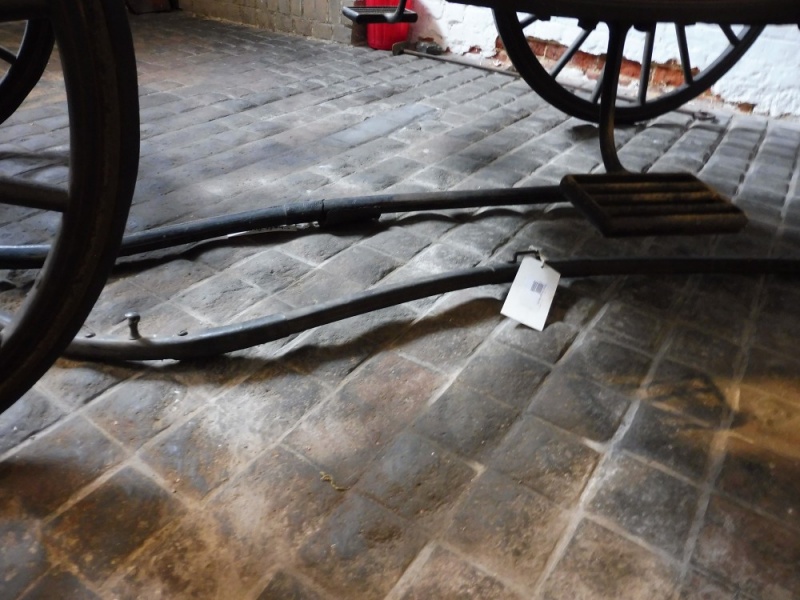 Use the dots above to scroll through images.
Listed in 1 collection
Listed at 1 museum
Listed for 1 maker
Quick Details
Date of Production
circa 1880
Accession or Inventory Number
1934.113
Materials used
Paint, Wood, Steel, Leather, Wool Box Cloth, Bone, Brass, Silk, Rubber
Summary of Bow-fronted Double Brougham
This is a Double Brougham of small proportions to be harnessed to a single horse that retains a complete original interior of black buttoned leather and blue broadlace. It is beautifully built by Norwich coachbuilder's Thorn and being of small stature would have suited the narrow lanes of the city.
The first brougham was commissioned in 1837 by Henry Peter Brougham (1778-1868). He wanted "a refined and glorified street cab, which would make a convenient carriage for a gentleman", unlike his usual form of transport, probably a town coach or chariot, both far larger and heavier. He designed a carriage that would be light and compact, needing just one horse and a coachman (although many were built to be more versatile for use with both a pair of horses and a single horse)– ideal for use on busy streets. The body would be low for easy access and should carry two people and be "closed and intimate thus allowing the occupants to conduct a private conversation whilst travelling". His ideas were rejected by his usual coachbuilder so he took them to another, Robinson & Cook. They agreed to build the vehicle and it was called the Brougham by his Lordship's express permission. Lord Brougham's brainchild was an instant success and, within a few years, broughams were being built in vast numbers wherever carriages of Western European style were used. They were particularly popular with professional and middle class families, and became the everyday carriages of the wealthy and the aristocracy.
Dimensions
Height: 5ft 9"
Length: 10ft 4"
Width: 4ft 5"
Full description
This carriage is a Double Brougham of small proportions for a single horse. The coachman's seat has single seat rails with a small knob on each side for an apron to be attached and a leather seat valance with brass beading. There is a storage area under the seat and a leather dashboard. The body is angular in its shape with a bow front and sprung on elliptic springs at the front and at the back. Long, straight splash guards are attached to the upper body panels positioned immediately behind the doors and there are two small splash guards in front of the handles to prevent them from getting covered with dirt from the front wheels. The original leather whip holder is in situ.
The doors are hung on concealed hinges and have brass T bar handles on the outside and bone handles on the inside. The brougham has lowering windows in each door with blue velvet covered frames. A small rectangular window is in the back panel of the body. An iron step with a rectangular tread is fitted each side for access to the body of the carriage. On either side of the footboard is a step with a plain rectangular tread. The carriage has fixed cylindrical lamps with three tier chimney's, brass furniture and black paintwork. They are the original lamps for this carriage and made by Thorn of Norwich.
This brougham has 14 and 16 spoke English pattern wheels with the original rubber tyres on collinge patent axles. The rear wheel on the nearside is missing its tyre. Original independent shafts survive but one is broken.
The body and undercarriage are painted black with red lining on the wheels doors and lower body panels. External trimming consists of a coachman's seat that has a cushion covered with the original blue box cloth. A wedge seat is in a similar box cloth but of a later date. The seat drop is also covered in blue box cloth. Inside the upholstery is of black buttoned leather with blue broadlace with a Greek key pattern. The heaven is covered with blue box cloth and there is a plain blue carpet. A small squab covers the window and is upholstered in black buttoned leather with blue seaming lace. All internal furniture is of bone with the door rings covered in black leather.
Inscriptions
On the axle caps: THORN PATENT NORFOLK CARRIAGE WORKS NORWICH
On the lamps: THORN NORWICH
Condition report
This carriage is in fair original condition. It has had some treatment following evidence of moth damage. The rubber tyre is missing on the nearside rear wheel and one of the shafts is broken.
Access information
This Double Brougham is currently in the care of Norfolk Museum Service.
Norfolk Museum Service
Shirehall
Market Avenue
Norwich
NR1 3JQ
01603 493625
Picture credit
Amy Bracey