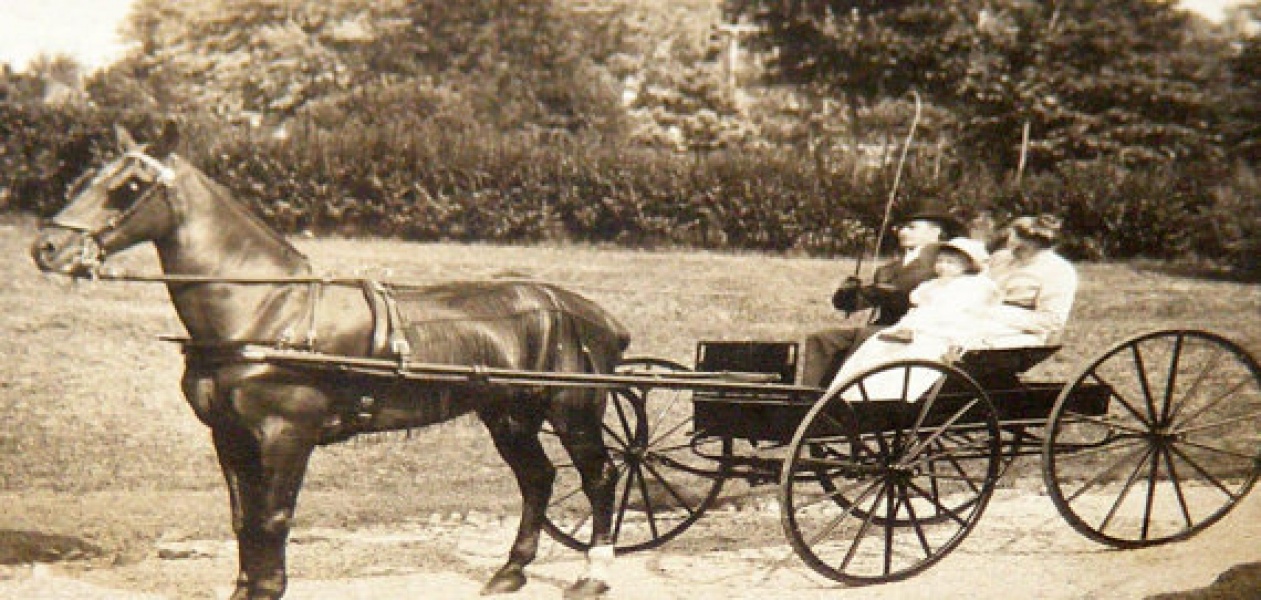 Listed in 1 collection
Listed at 1 museum
Listed for 1 maker
Quick Details
Date of Production
circa 1900
Materials used
Paper
Summary of Gentleman Driving his Family in a Side Bar Buggy
A gentleman drives his family out in an American carriage known as a Side Bar Buggy.
Full description
This photograph was taken around the turn of the twentieth century and depicts a gentleman driving his family out in an American carriage know as a Side Board Buggy. They are an unusual carriage to take ones family out in as they were more designed for exhibiting a high stepping horse at speed than as a mode of transport for a family outing. The carriage seats just two people side by side, here the child sits on its mothers lap.
This type pf turnout was a popular exhibit for gentlemen to show at large horse shows such as Olympia.
Picture credit
Private collection