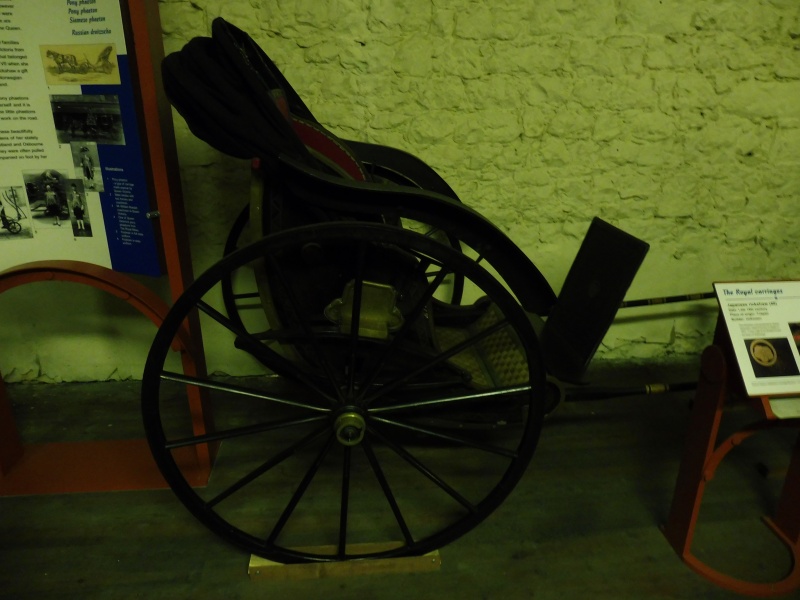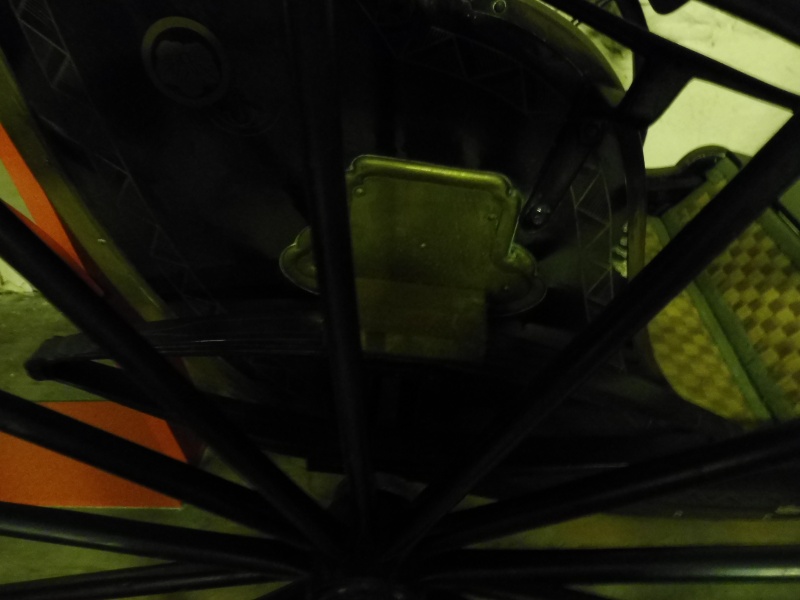 Use the dots above to scroll through images.
Listed in 1 collection
Listed at 1 museum
Listed for 1 maker
Quick Details
Carriage Type
Rickshaw
Date of Production
1870
Materials used
Paint, Wood, Iron, Brass
Summary of Rickshaw
There are a number of carriages in the Maidstone collection that belong to the Royal Collection and this is one of them. It was presented to Queen Alexandra, whilst Princess of Wales in 1875. It was a gift of her brother in law the Duke of Edinburgh. It is an unusual carriage to be found on British soil as it is a copy of a Japanese vehicle. It is most likely to have been made by a British coach builder as a presentation gift. It is beautifully built.
The Rickshaw developed in Japan and is a carriage for one passenger pulled by a person and not an animal. They are still used today but powered by bicycle.
Full description
This is quite an unusual carriage within the Tyrwhitt-Drake collection. It is likely to have been made by a British coach builder as a presentation piece. Its quality is very high and with it being in immaculate condition it has been admired rather than used.
The body is of a nautilus shell shape with lacquered panels that carry Japanese motifs painted on to the surface. On each side is a large brass plate of an odd shape it has a vertical plate that attaches onto the top of the elliptic springs fixing the body of the carriage to the undercarriage. The corner and front edges have a brass strip running along them. This is undecorated and appears a little heavy for such a small carriage. A small leather head I fitted to the back of the seat.
At the front is a simple wooden dashboard with a central motif. The seat is upholstered indeep red cloth and edged in a gold and black seaming lace. On the floor is a woven rush mat. Above the wheels mounted on iron brackets are splashguards made of steam bent wood. They have a slight S curve to them and have a back and top edge. The wheels are very fine with 14 spokes and are warner pattern. They have rubber tyres. Sprung on elliptic springs.
The Rickshaw is painted black and very high gloss on the body panels. Japanese motifs are painted in gold on the side and rear panels and there are gold bands painted on the shafts.
Inscriptions
There are no inscriptions on this carriage.
Condition report
Having never been used for the transportation of anyone this carriage is in really super condition.
Access information
This Rickshaw is in the care of the Tyrwhitt-Drake Carriage Museum
Maidstone Museum and Art Gallery
St Faith's Street,
Maidstone
ME14 1LH
Picture credit
Maidstone Museum and Bentliff Art Gallery / Amy Bracey / Robert Lovell