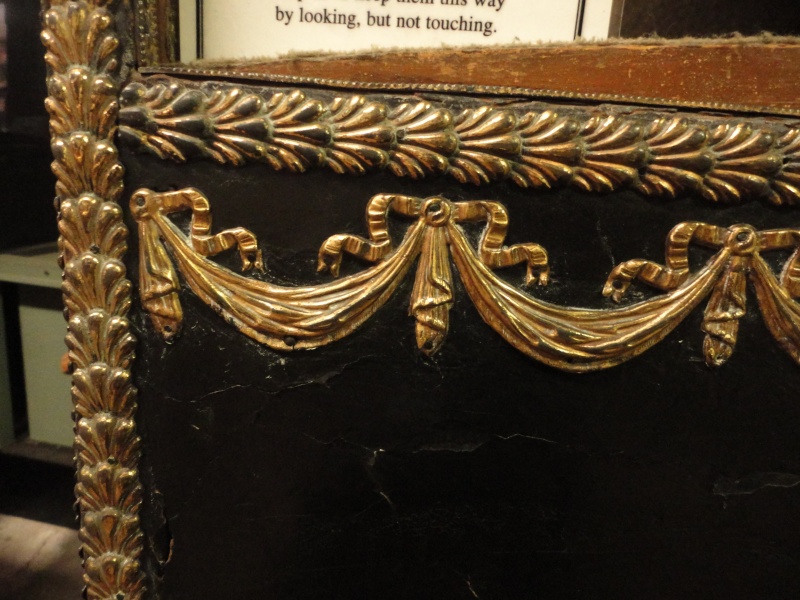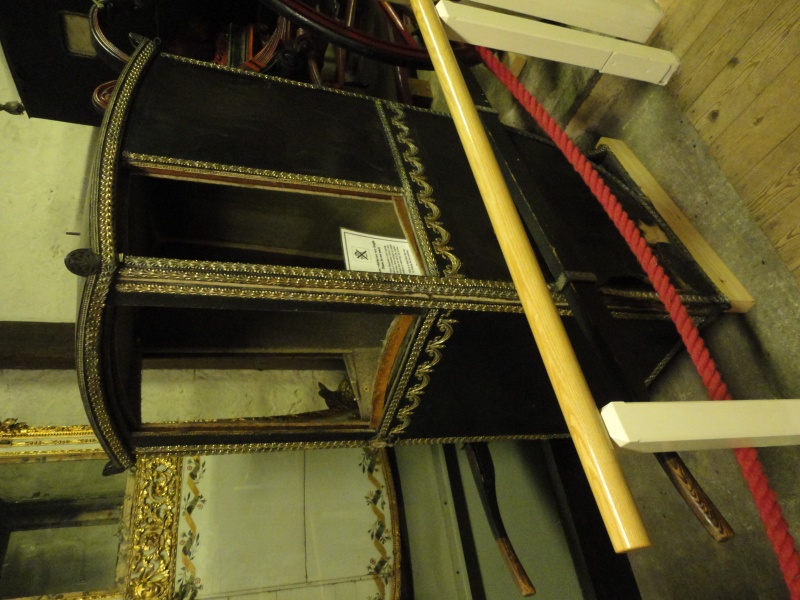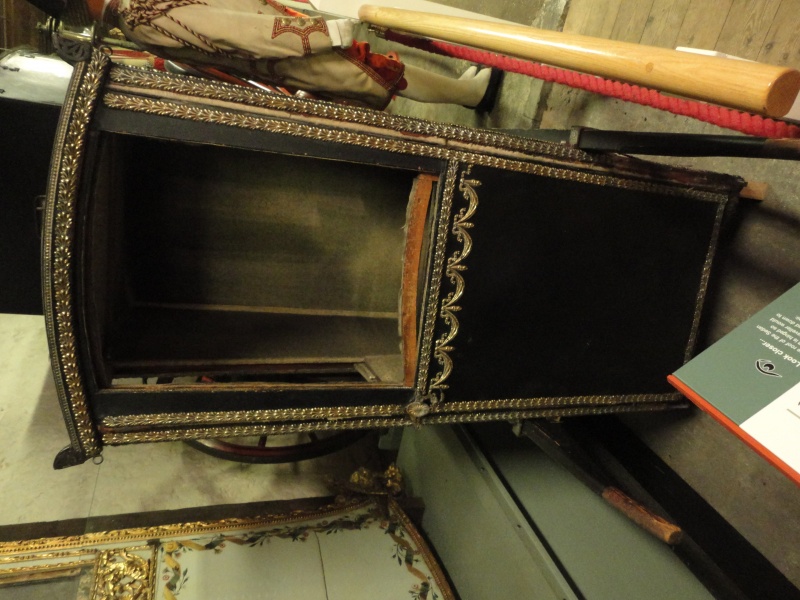 Use the dots above to scroll through images.
Listed in 1 collection
Listed at 1 museum
Listed for 1 maker
Summary of Sedan Chair
A Westminster arch-roof sedan chair which dates from around 1760 with highly polished and japanned black leather panels over a deal frame. This chair is similar to several others that survive from the period of the Napoleonic Wars. It alludes to an exalted taste beyond that of a plain private Westminster sedan, by virtue of its additional ornamentation.
This particular Sedan Chair belonged to Sir Walter Stirling, High Sheriff of Kent (1758-1832). He had a house in Groombridge. Sedans were thought to have been introduced to Maidstone in 1834 by Sir Sunders Duncombe. They were used for both indoor and outdoor use and were a rather private way to travel.
Dimensions
Height: 6ft 7"
Length: 2ft 7"
Width: 2ft 2½"
Full description
A Westminster style Sedan Chair with Japanned leather covered panels. The edges of the panels are embellished with a Lily of the Nile pattern beading. Along the top of the side panels and across the top of the door panel is a gilt border of swags and ribbons. There is a finial at each corner of the roof. In the centre of the roof is a hole which suggests that there was once a coronet.
There is a single door at the front and a sliding window. Two further sliding windows are in the side panels. The frames are covered in green material.
The poles may be of a later date as one would expect them to be slightly longer and perhaps with some carving.
Inside the Sedan Chair is upholstered in a green material which suggests a gentleman owner. If it were made for or used by a lady it would be upholstered in cream or white.
On the back panel is a gilt panel surmounted by a crown. Within the panel are the initials CB.
Inscriptions
Within a gilt surround on the back: CB
Condition report
The japanned leather is in good order as is the gilt decoration. The windows may be later replacements of the original ones. Inside the upholstery is fragile in places.
Access information
This Sedan Chair is in the care of the Tyrwhitt-Drake Carriage Museum
Maidstone Museum and Art Gallery
St Faith's Street,
Maidstone
ME14 1LH
Picture credit
Maidstone Museum and Bentliff Art Gallery / Amy Bracey / Robert Lovell