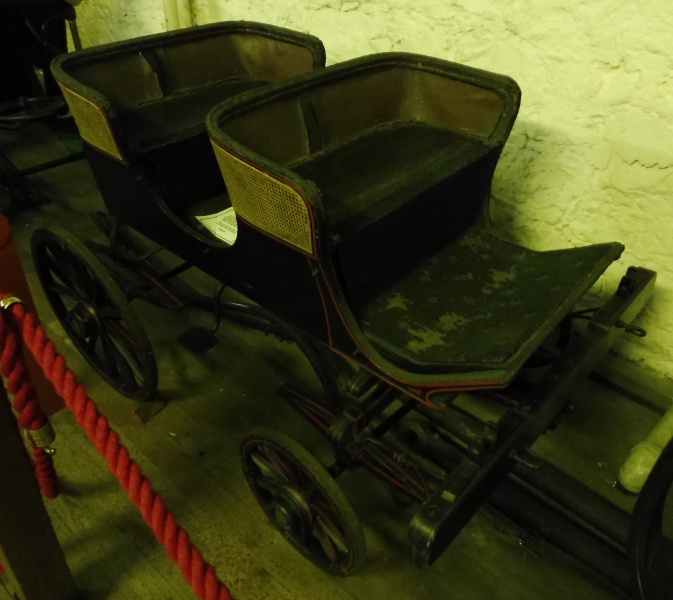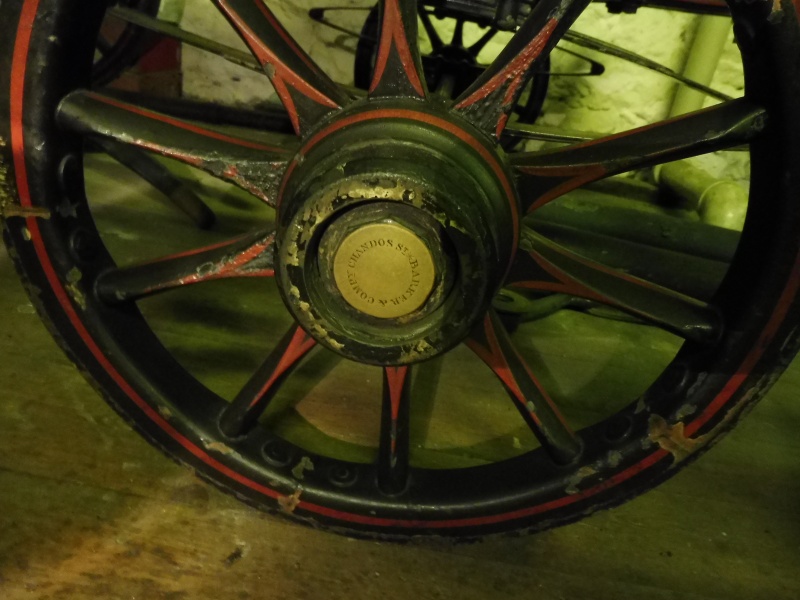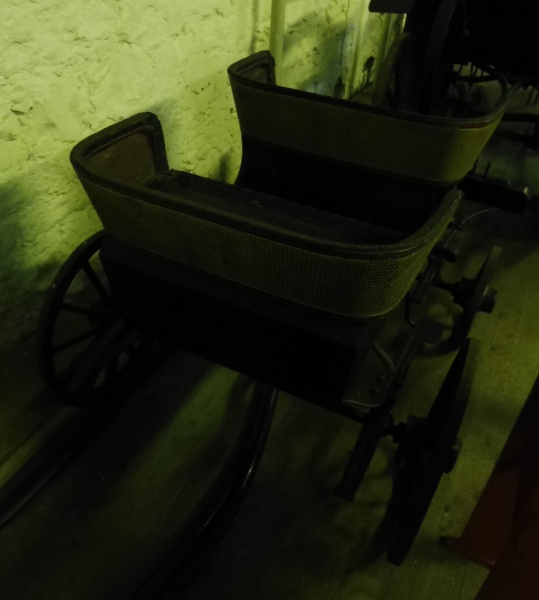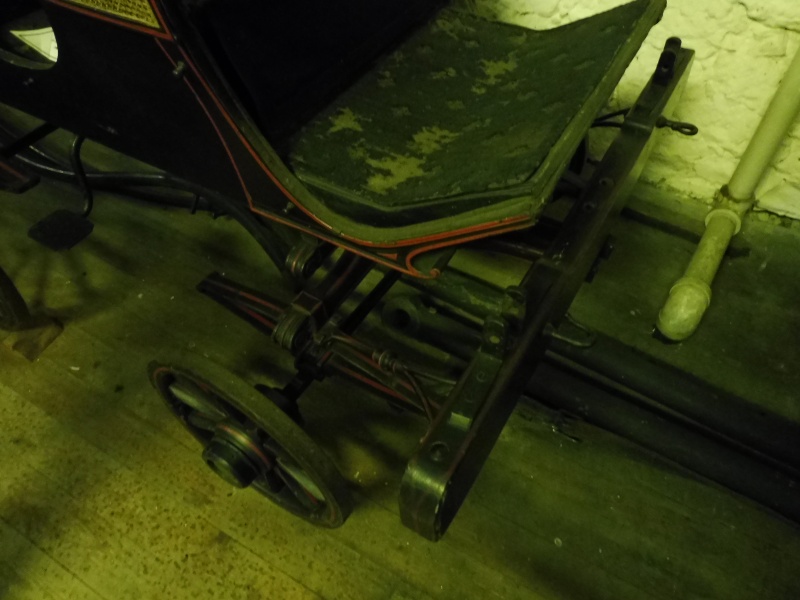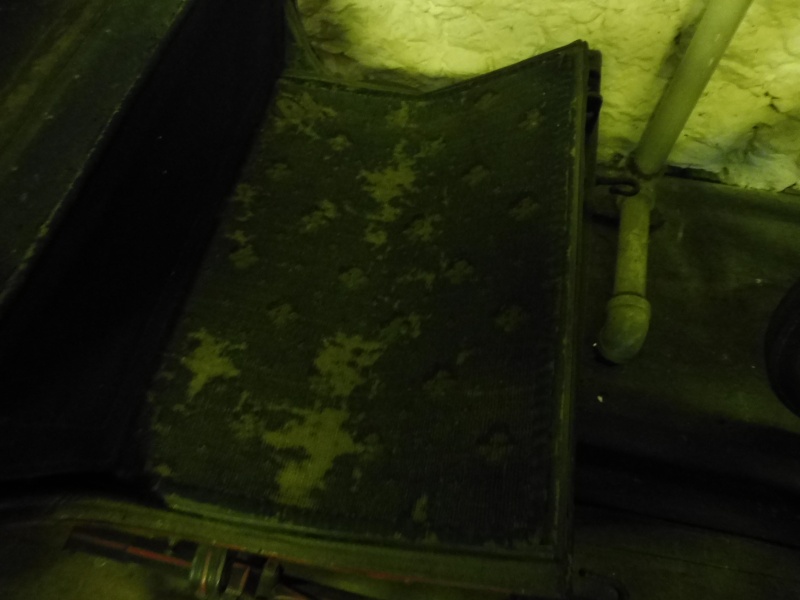 Use the dots above to scroll through images.
Listed in 1 collection
Listed at 1 museum
Listed for 1 maker
Quick Details
Carriage Type
Siamese Phaeton
Date of Production
1890
Materials used
Paint, Wood, Iron, Brass
Summary of Siamese Phaeton
This super little phaeton was used by Queen Victoria's grandchildren. There is a surviving photograph of her with the children in this carriage, John Brown is standing at the pony's head.
Built by one of the most prominent coachbuilder's, Barker and Co, it is a miniature version of a full sized Siamese Phaeton. There is a full size one in the Red House Carriage Museum in Darley Dale, Derbyshire. Siamese Phaeton's were so called because of their seating arrangement of two identical seats both facing forward and joined in the middle. They are of a very elegant design and not commonly found.
Full description
This very pretty Siamese Pony Phaeton is a classic example of its type with two identical seats facing forward, each seat accommodating two. The floor of the body of the carriage has a straight profile with a footboard sloping up at the front. The side of the carriage between the two seats curves down allowing easier access. On the footboard is the remains of a fine Holland and Holland carpet in blue. The two seats have solid curved backs, decorated with sham cane work. The seats have lost their upholstery and cushions but the seat drops made of blue box cloth are still in situ.
A step is fitted to the underside of the carriage on a curved bracket. It has a plain square tread.
The front wheels have 10 spokes and the rear wheels have 12. They are English pattern on collinge patent axles with straight axles. Brass axle caps carry the name of Barker and Son. It is sprung on elliptic springs to the front and back. At the front it appears that the original splinter bar has been replaced with a rather crude chunk of wood with trace hooks on it. It may have been kicked and broken at some point in the past, it has some age to it and has signs of wear. The proportions of this carriage suggest it was made for a pair of really tiny ponies or even a pair of goats. It has been adapted to accommodate a larger pony with the replacement of the splinter bar and the addition of a pair of shafts.
Although the carriage now appears black, it may have originally been dark maroon and has discoloured. Maroon with scarlet lining is the colour scheme for the Royal Carriages.
Inscriptions
On the axle caps: BARKER & COMPY CHANDOS ST
Condtion report
Structurally the Siamese Phaeton seems sound. The splinter bar has been replaced and it has lost its upholstery. It would benefit from a conservation clean.
Access information
This Siamese Phaeton is in the care of the Tyrwhitt-Drake Carriage Museum
Maidstone Museum and Art Gallery
St Faith's Street,
Maidstone
ME14 1LH
Picture credit
Maidstone Museum and Bentliff Art Gallery / Amy Bracey / Robert Lovell