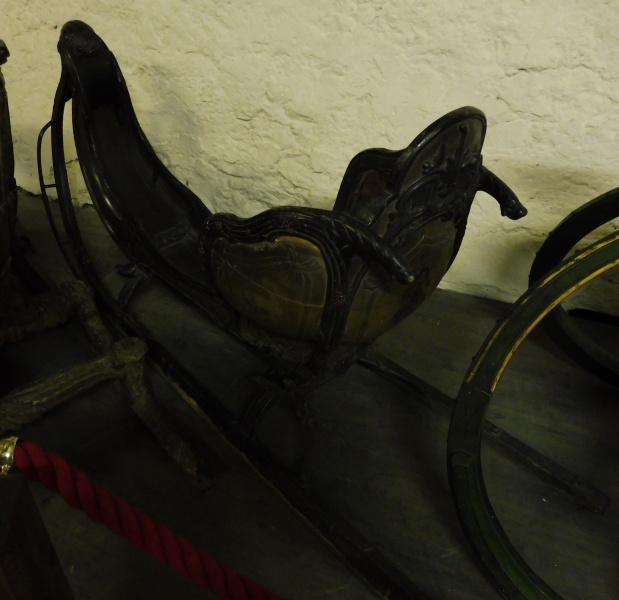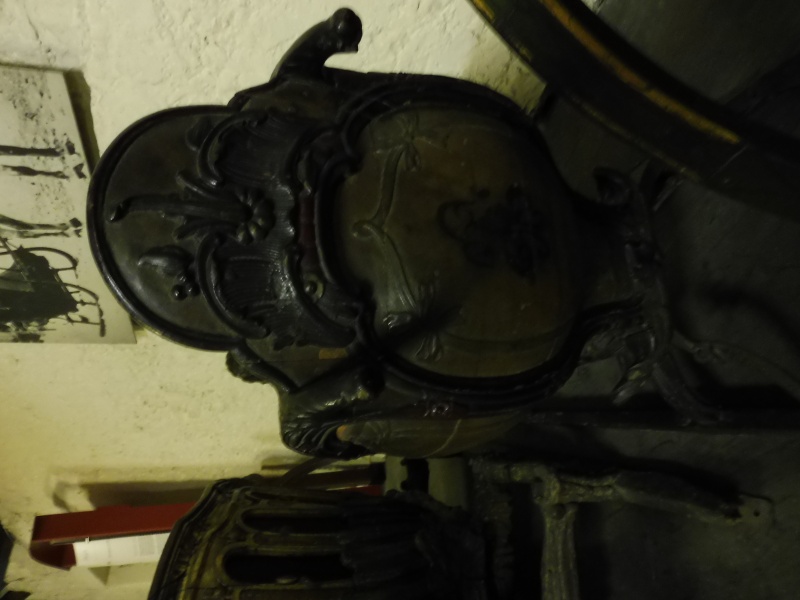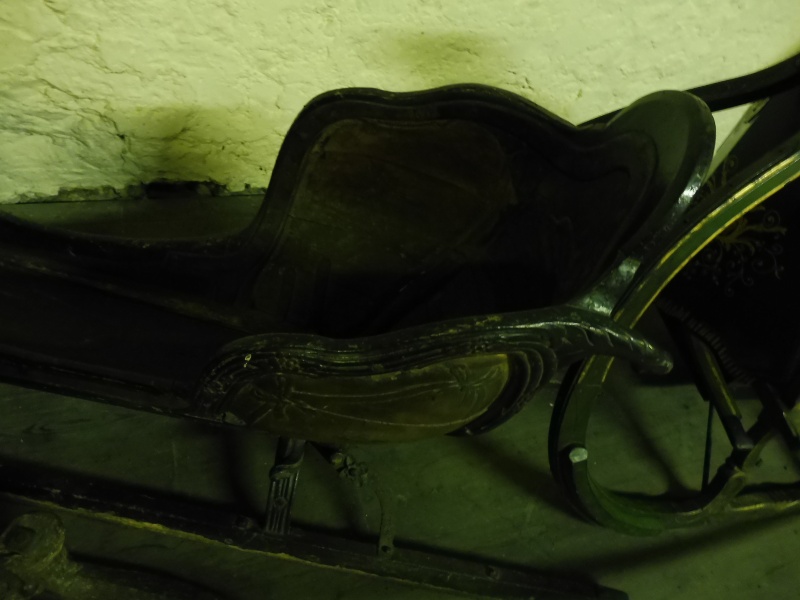 Use the dots above to scroll through images.
Listed in 1 collection
Listed at 1 museum
Listed for 1 maker
Quick Details
Carriage Type
Sleigh
Date of Production
late 17th century/early 18th century
Accession or Inventory Number
1996.178
Materials used
Paint, Wood, Iron
Summary of Sleigh
A very aesthetically pleasing and beautifully built child's Sleigh of the rococo style. It possibly originates from Norway or Sweden and was built in the late 17th or early 18th century.
Such Sleighs were a status symbol and considered an art form. The wealthy would try to outdo one another with the elaborate designs and the dazzling colour schemes. This example clearly belonged to wealthy household as it was built in the artistic rococo style of the time and made to the highest of standards. It was a no expense spared child's toy.
Full description
A rather pretty, elegant Sleigh that is somewhat smaller than they usually are suggesting it may have been for a child and pushed along by the two handles at the back or pulled by the iron grab handles on the runners at the front
The occupant would have sat in the body of the Sleigh with their legs out straight in front of them as there is no seat board. The back and sides of the seat are curved creating a secure seat for a child. The frame work in carved in the rococo style and two push handles expand from the top of the framework of the side panels. Each panel has a slightly raised decoration of entwined ribbons and remains of painted decoration which is now indecipherable due to damage. Above the panel at the back are more heavily carved rococo motifs. The floor of the Sleigh sweeps up in an elegant curve to the prow. This is very simple and beautifully finished.
The Sleigh body is supported on the runners by delicate braces carved with scrolls and further rococo motifs.
Inscriptions
Monogram on the back panel, now illegible.
Condition report
This little Sleigh is in fair condition. A crack runs across the side panel on the near side. There is some loss to the paintwork, especially to the painted panels where there would have been a monogram. It shows little signs of use otherwise
Access information
This Sleigh is in the care of the Tyrwhitt-Drake Carriage Museum
Maidstone Museum and Art Gallery
St Faith's Street,
Maidstone
ME14 1LH
Picture credit
Maidstone Museum and Bentliff Art Gallery / Amy Bracey / Robert Lovell