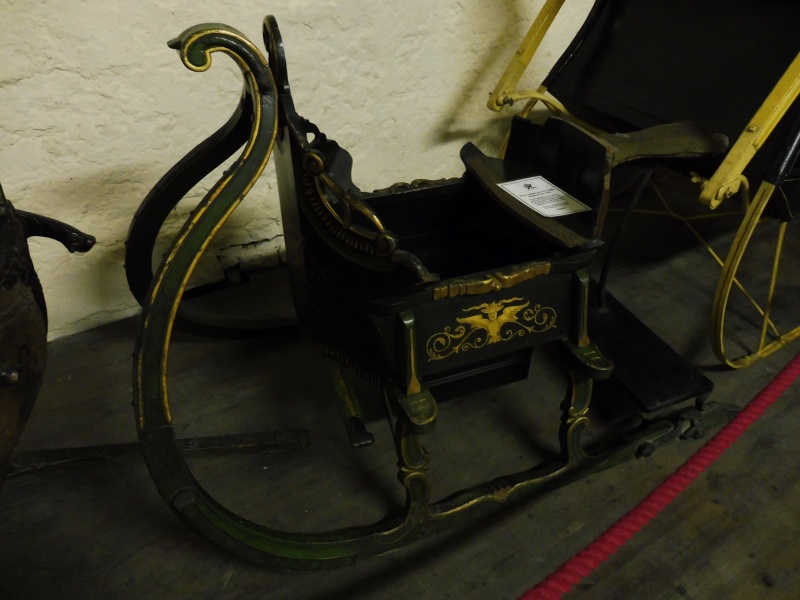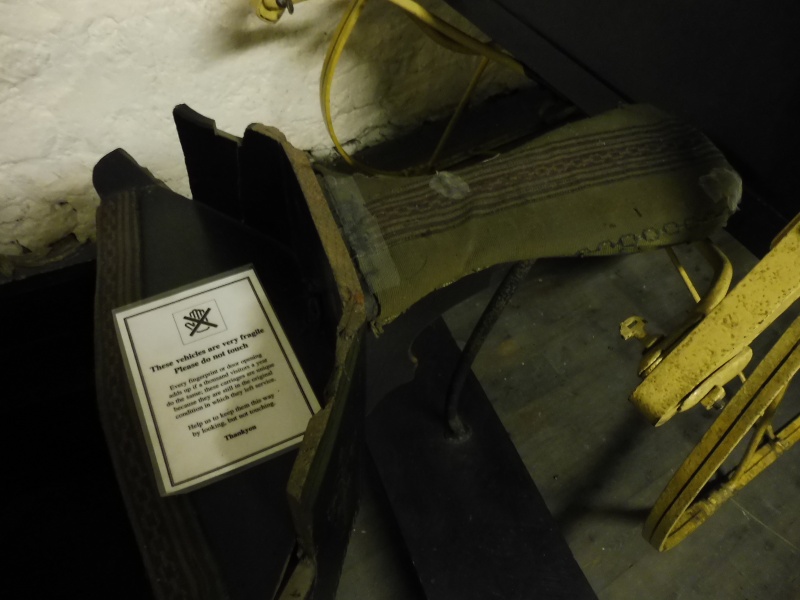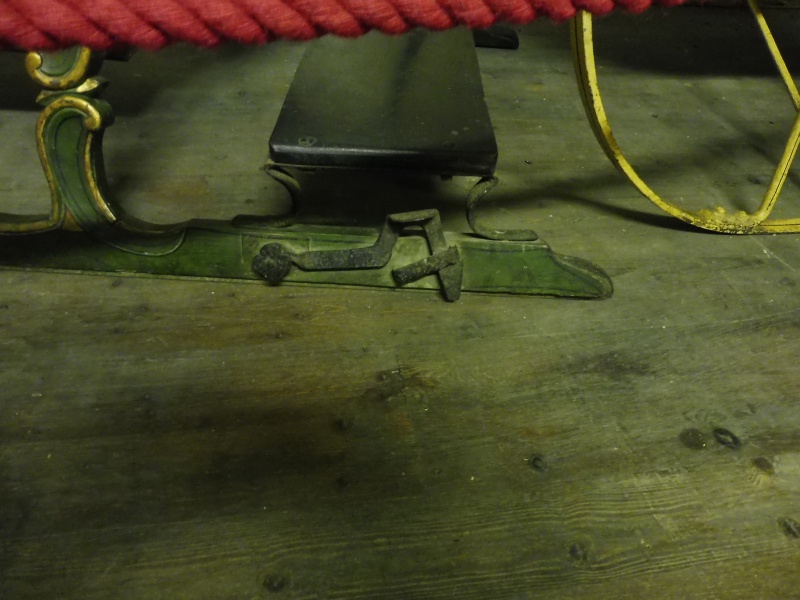 Use the dots above to scroll through images.
Listed in 1 collection
Listed at 1 museum
Listed for 1 maker
Quick Details
Carriage Type
Sleigh
Date of Production
late 18th century
Materials used
Paint, Wood, Iron
Summary of Sleigh
Sleighs of this type were an object of fun and jollity and not really designed for travelling distances. They were and art form and usually demonstrated the artistic style of the time. This Sleigh is decorated in the rococo style.
The driver would sit on the pillion seat at the back and his guest on the passenger seat. This is a fairly small simple Sleigh of Dutch origin built in the late 18th century.
Dimensions
Height: 3ft 6"
Length: 5ft 3"
Width: 3ft ½"
Full description
This is a rather pretty continental sleigh, quite simple in its construction and not overly ornate, but with style and elegance.
The Sleigh has a box body with a narrow seat, only big enough for a small adult. The top of back rest of the seat has been sawn off. To the front are carved corner panels and the top side of the box body are also carved, both in a simple rococo style. There is a foot well in the floor allowing the occupant to sit a little more comfortably. Fitted to the underside of the body at the front is a drawn bar for a pony to be attached to via traces. The body is supported on two crossbars which are attached at each end to the runners via carved supports in wood and of a rococo style. The runners sweep up in a very elegant curve and finish with a scroll end.
At the back is a pillion seat for the driver to be seated on. A wide wooden board is fitted to each runner as a foot rest for the driver it also supports an iron bracket fixed to the underside of the pillion seat. A green cloth with black geometric pattern covers the seat.
At the rear of the runners are foot operated ice brakes which consist of iron hooks that can be pushed into snow. They can also be used to steer the Sleigh.
The Sleigh is painted green all over with gold lining. There is a design of a fantastical winged beast with horns and surrounded by stylised tendrils and leaves.
Inscriptions
There are no inscriptions on this Sleigh.
Condition report
The back of the seat has been sawn off at some point. The upholstery is original but needs some attention. Otherwise the Sleigh is in sound condition.
Access information
This Sleigh is in the care of the Tyrwhitt-Drake Carriage Museum
Maidstone Museum and Art Gallery
St Faith's Street,
Maidstone
ME14 1LH
Picture credit
Maidstone Museum and Bentliff Art Gallery / Amy Bracey / Robert Lovell