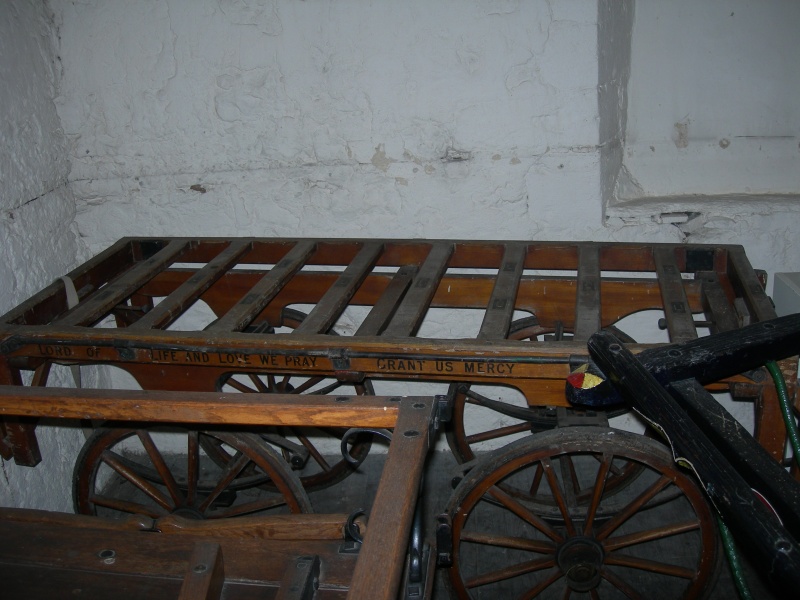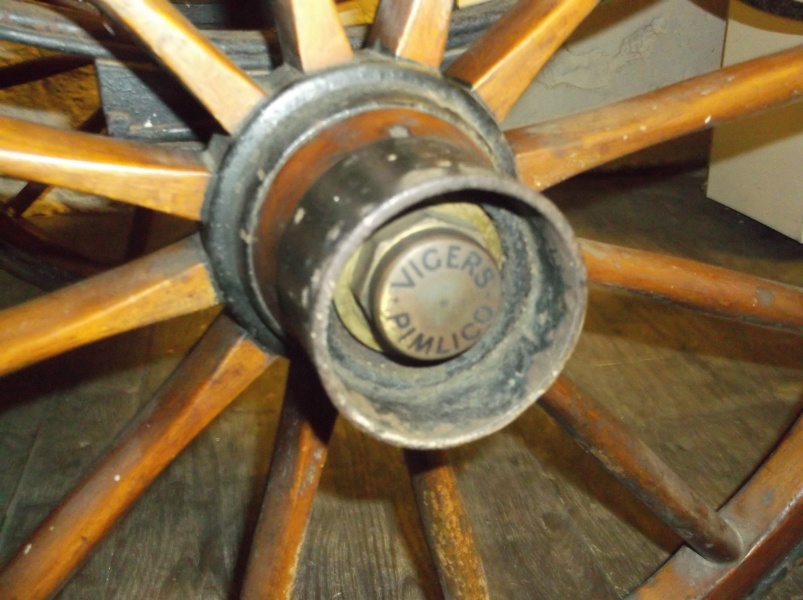 Use the dots above to scroll through images.
Listed in 1 collection
Listed at 1 museum
Listed for 1 maker
Quick Details
Carriage Type
Bier
Date of Production
circa 1900
Accession or Inventory Number
MNEMC 1996.176
Materials used
Paint, Wood, Iron
Summary of Bier
A hand drawn or horse-drawn bier would have been the standard mode of transport for a deceased villager to their funeral. Most villages would have a bier that would be kept in the church. This Bier belonged to the Hildenborough Parish Burial Board to which it was given in 1908.
Dimensions
Height: 3ft 6"
Length: 8ft 1 14"
Width: 4ft 2 ¾"
Full description
A Bier of a simple construction consisting of a slatted flat bed on a supportive framework that sits on elliptic springs. On each side is an iron rod running the length of the Bier presumably for mourners to wheel the carriage along. On the back is a plaque stating that this Bier was a gift to the village.
The wheels have iron tyres and are 12 spoke warner pattern on collinge axles. The axles are straight. The Bier is finished in varnished wood with a black undercarriage and black painted script along the sides.
Inscriptions
On axle caps: Vigers Pimlico
Painted along each side: 'Lord of life and love we pray, grant us mercy in that day'
On a plaque at the back: FOR THE USE OF HILDENBOROUGH PARISH FROM CHARLES ANDALICE STEWART PARISHIONERS FOR 32 YEARS 1908
Condition report
This bier is in good sound condition.
Access information
This Bier is in the care of the Tyrwhitt-Drake Carriage Museum
Maidstone Museum and Art Gallery
St Faith's Street,
Maidstone
ME14 1LH
Picture credit
Maidstone Museum and Bentlif Art Gallery/ Amy Bracey / Robert Lovell